Dubai's 'The World' islands (Picture Credit: businessinsider.com)
The World,
also called
The World Islands
,
is an artificial
archipelago of several small
islands
, which were
constructed in the shape of a
world map
.
it's located in the waters of the
Persian Gulf
, an area noted for its exclusive property offerings.
The site of the Islands sit some 4.0
kilometres (2.5 mi) off the coast of Dubai
, United Arab Emirates.
By now, most of us now know that Dubai is a place where almost anything can be possible (at least when it comes to real estate and luxury)
From the Burj Al Arab (The world tallest hotel), to the Palm Islands, to the incredible
Burj Khalifa, which is among the top tallest buildings in the world right now...the list is simply unending.
In 2013, a plan to construct another artificial Island in Dubai was born. This time around, it was to be an archipelago (chain/group of Islands), comprising some 300 Islands off the coast of Dubai, in the Persian Gulf.
Work began soon on the site, h
owever, after the financial crisis of 2008, the project was suspended.
Nearly a decade later, work began again, and as of today, a couple of the islands housing developments were already completed or nearly completed.
It is essentially an Ibiza-Style island, with an incredible concept called Floating Venice
So, we want to take a closer look at those Islands already seeing major developments.
They are mostly in the So-Called "
the heart of Europe".
The six island complex, when completed will have 13 hotels and resorts and more than 4,000 holiday homes.
It comprises Sweden Island,
Germany Island,
Monaco Island, Switzerland Island, Main Europe Island and St Petersburg Island.
Currently, Sweden Island is the most developed of the islands, with 10 private luxury "palaces," one of which is already finished, although all were said to have been sold out,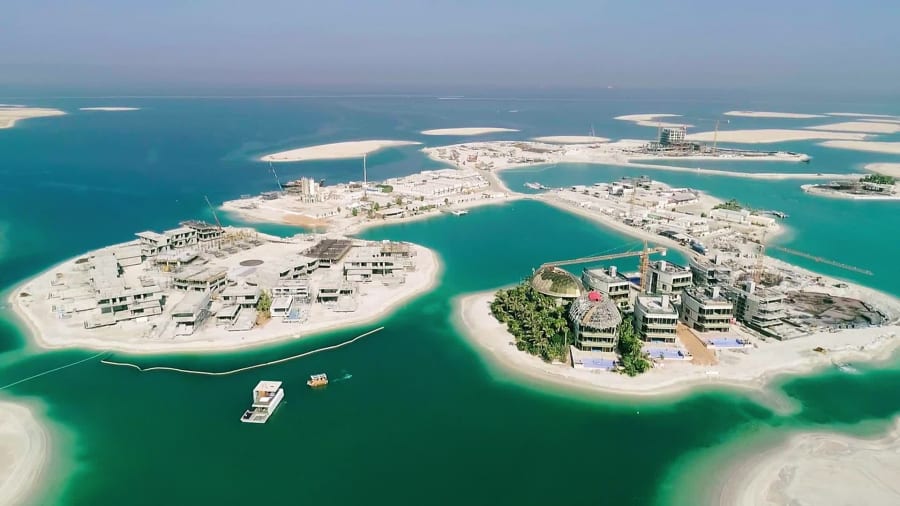 Above is an aerial shot of the heart of Europe development from October 2018 shows Germany Island (left) and Sweden Island (right) in the foreground, with Monaco Island, Switzerland Island, Main Europe Island and St Petersburg Island in the distance
1. The Sweden Island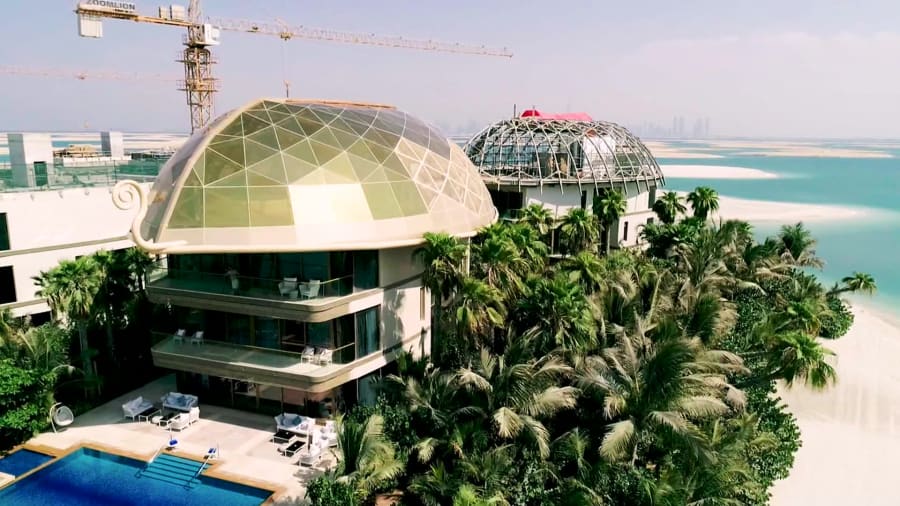 Sweden Island (Pix Credit: CNN.com)
The roof of each villa is modeled on an upturned Viking ship, and features translucent sections with views across 'The World Island'.
2. St. Petersbourg Island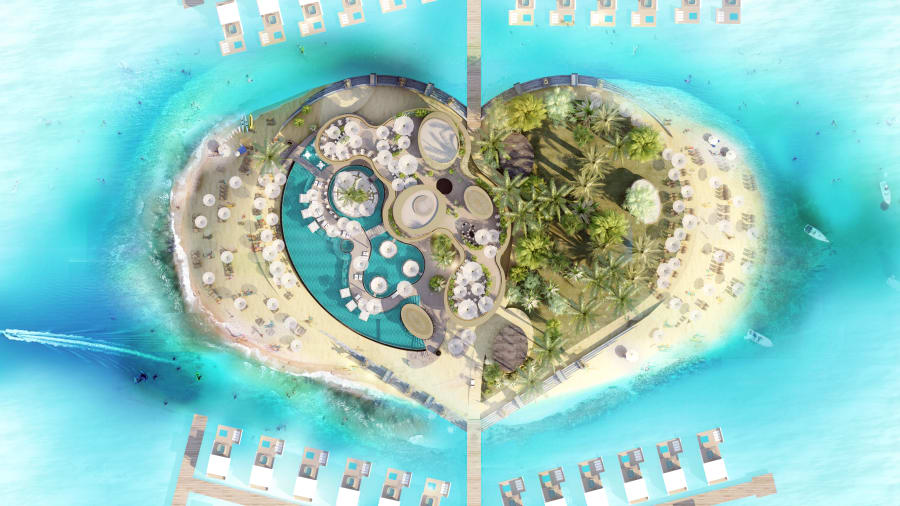 St Petersburg Island (Pix Credit: CNN)

A rendering of what St Petersburg Island will look like when completed. Residents won't sleep on the island, but on those Floating Seahorse villas you see surrounding it.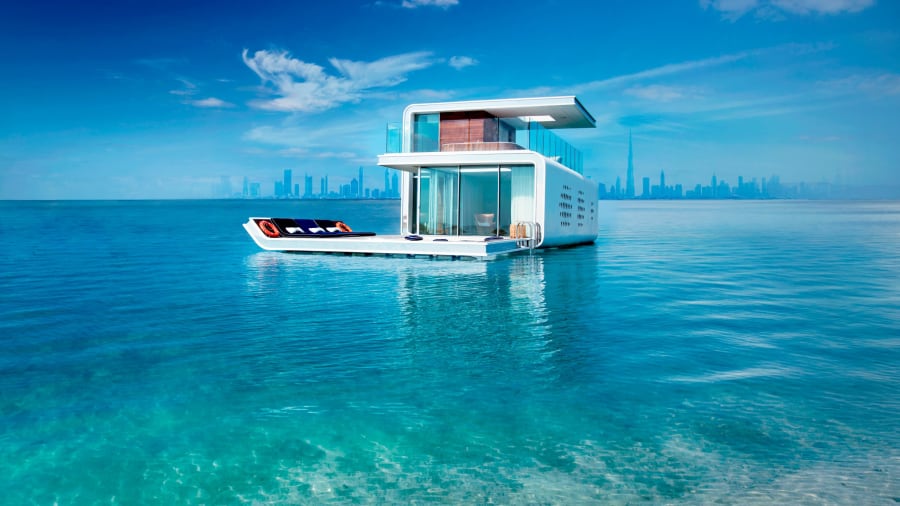 A floating Seahorse lodge, off St Petersburg Island (Pix Credit: CNN.com)

Another view of the floating Seahorse lodge (Pix Credit: CNN.com)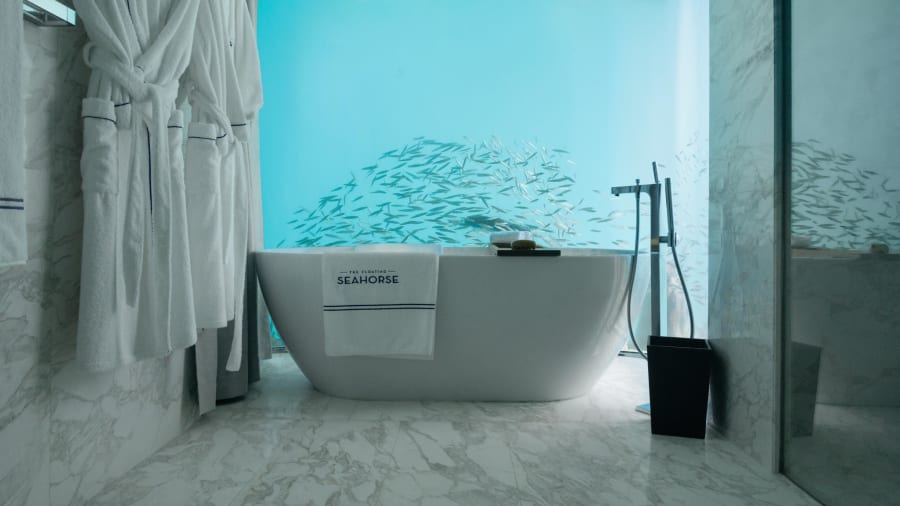 Floating Seahorse: The underwater level also contains a bathroom so you can bathe with the fishes (Pix Credit: CNN



St Petersburg Island: according to developers, t

he island's large infinity pool will contain semi-submerged dining chairs and dry lounge areas with the water at eye-level. (Image Credit: CNN)




For now, these are just the ones that are fully completed or partially completed
. as more come up, we shall endeavor to update this article.
We hope you enjoyed learning about one of the most iconic developments going on in Dubai currently.
Personally, I love the St. Petersburg Island with it's floating Seahorse mini lodges...for honeymoon, etc.