5 most Incredible Waterfalls in Nigeria.
Agbokim Waterfalls (Pic Credit: Better Cross River)
Waterfalls are one of the natures most fascinating things to watch. From those with incredible widths, to those that thunders as they hit the ground beneath, while releasing some huge clouds of smoke-like water.
Some fall from incredible heights, and others create a rainbow across it breath. Whatever their individual nature and/or characteristics, waterfalls are simply a beauty to watch, and presents us with a place to retire and have some relaxing feeling of falling and flowing waters. Little wonder so many tourists and revelers visit waterfalls daily, for sightseeing, picnics, etc.
In Nigeria, we are blessed with so many wonderful waterfalls. From North to South, and from East to West. Unfortunately though, Majority of Nigerians don't tend to lean towards tourism, outdoor recreational activities and all that. But for those who do, their is never a short supply of places to choose from.
Of course there are more than ten natural waterfalls in Nigeria. However, in this piece, we shall be looking at the 'top 5' most incredible waterfalls 'Naijaside'.
So, lets check each of them out, with
emphasis on
their individual uniqueness which makes each of them incredible.
1.

The Obudu waterfall

The Obudu Mountain Resort is a very popular Resort in Cross-river State. It is a popular holiday, meetings, honeymoon and excursions destination in Nigeria. It is indeed one of the leading tourist attraction in Nigeria.

But did you know about the Obudu waterfall? I guess you don't. Well, you are not alone here though.




Obudu waterfall is simply a fascinating sight at the Obudu Mountain, close to the Obudu Mountain Resort.

Although it's not as big as some of the other waterfalls in Nigeria, it has the added advantage of affording visitors a rare opportunity of seeing wild animals who visit the waterfall for a drink. Animals like Monkeys, Gorillas and different species of rare birds can be seen there...and this adds to its beauty.



2. The Farin Ruwa Waterfall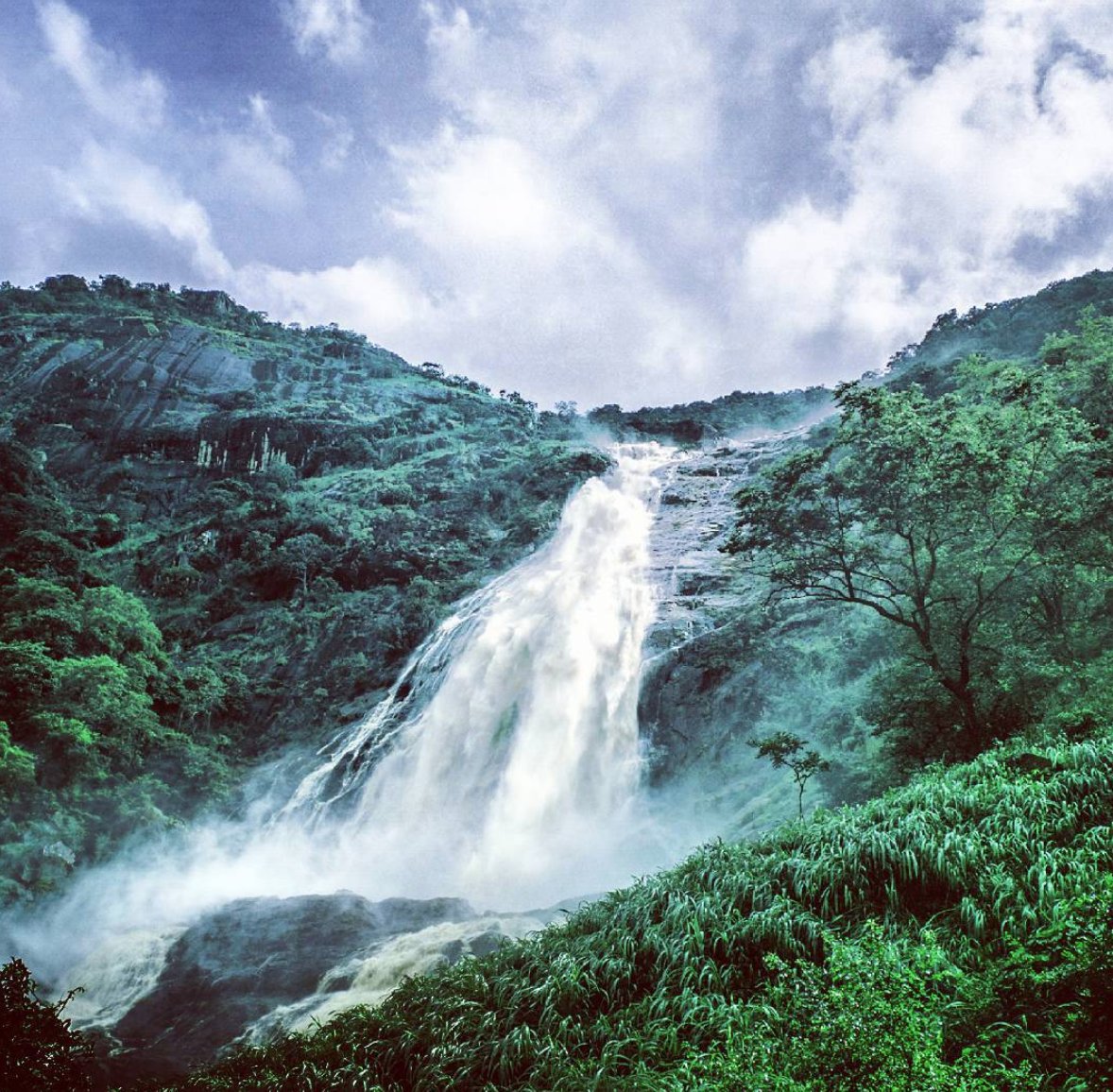 Farin Ruwa Waterfalls (Pic Credit: TheCable.ng)
This Waterfall is located in at the border of Bokkos LGA in Plateau State, and Wamba LGA in Nasarawa State.
Its Name "Farin Ruwa" is said to mean "White Waters" in Hausa Language. One of tghe most incredible things about this waterfall is that, it descends from an incredible height of about 150 meters, splashing down with a whole lot of charming greatness and natural beauty. In fact, visitors' mouths are left open in total awe and admiration of this wonder of nature.
It is also said that many table water companies flock there for the source of their waters.
3. Erin-Ijesha Waterfall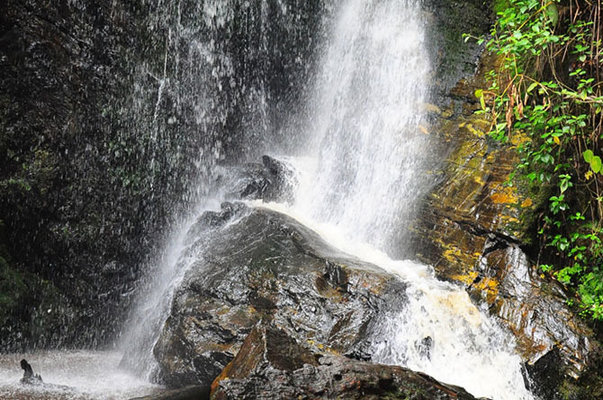 Erin ijesha waterfalls (Pic Credit: VectaTravels.com)
The Erin-Ijesha Waterfall, which is situated in Erin-Ijesha town of Osun State in South-West Nigeria, is one of the most incredible waterfalls I know in this country. In fact, this waterfall kind of combines seven (7) distinct waterfalls. That is; it
has seven layers of rock, with the water gently gliding and cascading down the rocks and plummets with a great force at the base.The ultimate sound of the cascading water as it falls, blends impressively with the natural and idyllic environment of the waterfall.
Oh! what a peace, beauty and magnificent views it provides to it's visitors.
It is said to attract over 30,000 visitors yearly, and according to reports, the waterfall witnesses a high number of visitors during the celebration of the popular Osun-Osogbo festival.
4. The Agbokim Waterfall
Agbokim Waterfalls (Pic Credit: Better Cross River)
The Agbokim waterfall is situated in Etung LGA in Cross-River state, and near the Nigerian-Cameroun border. This waterfall makes for a captivating watch, with its alluring and soothing serenity. It has visitors from both Cross-River and Akwa-Ibom States, and many other neighboring States and beyond.
there's one other incredible thing that is unique to this waterfall, and that is; you can catch an incredibly awesome rainbow across the face of the Agbokim waterfall. Although it's only at specific times of the year.
5. The Gurara Waterfall
Gurara Waterfalls (Pic Credit: NigeriaSchools.com.ng)
The Gurara Waterfall is located in Niger State in the North Central of Nigeria. It's basically some 30 minutes drive from Abuja, the Capital of Nigeria. One unique thing about this waterfall, is that it has an impressive breadth of about 200 meters...that's very large and massive. Its waters fall from a height of 30 meters which is not that great but still decent enough, and it seemingly flows into the Gurara river, which itself is a tributary of River Niger.
It's a wonderful place for family picnics, photo and video shooting sessions, bird-watching, etc.
Conclusion.
Now, these are some of the best and most interesting waterfalls in Nigeria.
As I mentioned at the beginning, there are many beautiful waterfalls all over the length and breath of Nigeria. The ones listed and discussed above are simply those that I considered the most interesting to me, based on some of their unique property(s).
Which one do you think is the most interesting? tell us in the comment box.
Or, do you have any other waterfall in Nigeria you personally know, and consider very interesting to make this list? please do share it with us in the Comment Box below.